The Baby-EATS program, backed by a grant of more than $1.3 million from the Medical Research Future Fund (MRFF), will be trialled with more than 600 young children aged under two years and their families, and across 60 Australian childcare centres.
The power of early intervention
'Targeting feeding from infancy can help ensure optimal growth trajectories and healthy weight gain in later life,' says lead researcher Associate Professor Serene Yoong, Associate Director of the Institute for Health Transformation's Global Centre for Preventive Health and Nutrition (GLOBE).
'In the early years, the home and childcare centres are the primary setting where food is regularly consumed by young children.
'Childcare is a particularly important avenue to support healthy feeding practices in this age.
'The majority of parents returning to work after the birth of a child access childcare at approximately seven months. This corresponds to a critical developmental phase in infant nutrition and growth – and is an opportunity where we can influence long-term diet and weight trajectories.'
Tackling a growing problem
In Australia, poor diet is one of the primary causes of death and disability, and children as young as three years old report consuming significant amounts of food high in sodium and added sugar.
Exposure to optimal feeding practices early in life can support the development of lifelong healthy nutrition behaviours. Parents of infants however report challenges with accessing timely information around feeding, and lack support to implement them.
Associate Professor Yoong, an Accredited Practising Dietitian, said Baby-EATS will look to support the use of feeding practices known to promote healthy weight and healthy eating behaviours. This includes supporting parents and childcare staff to recognise when children are full, not pressuring them to eat and avoiding using food as a reward. Importantly, it is the first program targeting children under two years of age that focuses on ensuring consistent nutrition messages in the home and childcare environments.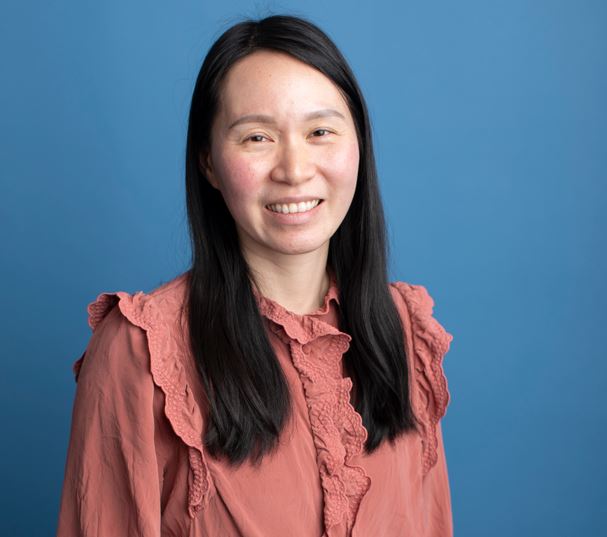 Setting parents and educators up for success
'The program is designed to equip parents and early childhood educators with evidence-based advice around healthy feeding, so that this can be implemented at home and in childcare centres. We have intentionally designed this program to address both parents and childcare centres identified knowledge gaps, using fun, interactive online strategies.
Baby-EATS, which will be delivered in partnership with the Hunter New England Local Health District, consists of an online interactive website for early childhood educators, age-appropriate text messages to parents, short video resources, web resources and webinars from paediatric dietitians.
Baby-EATS builds on a strong partnership between Associate Professor Yoong, the Hunter England Local Health District, the NSW Centre for Population Health and childcare centres and parents within the region. The research team consists of expert dietitians, implementation and behavioural scientists, early childhood education specialists, information technology experts, health service managers, health economists and statisticians from the University of Newcastle, Deakin Health Economics and University of Queensland.
More information
Associate Professor Yoong is a Heart Foundation Future Research Fellow, with expertise in undertaking large, scale implementation trials to reduce risk factors for chronic diseases in community settings including childcare centres and schools. She is deputy director of the National Centre of Implementation Science, a NHMRC funded centre. She was awarded an Australian Institute of Policy and Science NSW Tall Poppy Award in 2018 and a BUPA Early Career Researcher award.
She joined Deakin in 2022, and is Associate Director of GLOBE at IHT. With more than 60 active researchers, GLOBE is one of the largest groups dedicated to preventive health and nutrition research in Australia.
The MRFF is a $20 billion long-term investment supporting Australian health and medical research. It aims to transform health and medical research and innovation to improve lives, build the economy and contribute to health system sustainability.